New AUPE headquarters to become a modular marvel
RDCA-Admin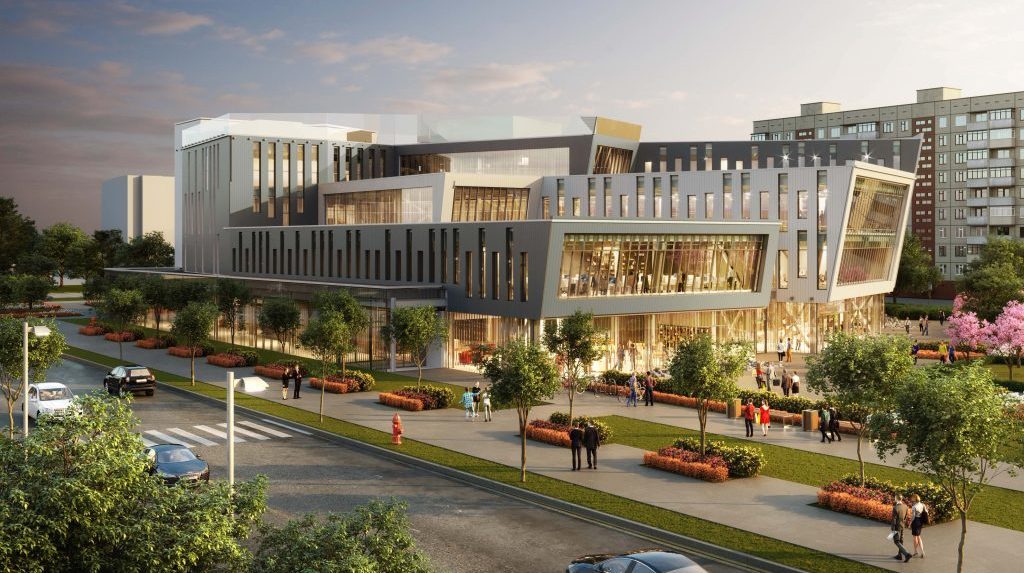 Site prep work has been done and heavy equipment is now being used to install pilings for the construction of a new, 125,000-square-foot headquarters in west Edmonton for the Alberta Union of Provincial Employees (AUPE).
"This is a very positive story for the union," said Jason Heistad, executive secretary-treasurer of the AUPE. "The building will have a unique look. It will be a really nice-looking building and it will complement the west end. I think it will be well-liked by neighbours in the area."
The modern, four-storey modular structure, nestled just off the roadway at the corner of 182 St. NW and 107 Avenue, is in the Wilson industrial area less than three kilometres, or a six-minute drive away, from the union's present headquarters at 10451 170 Street Northwest.